Elevate Your Snack Game: Low Carb and Sugar-Free

Keto-compliant and Diabetes-friendly cinnamon rolls and choc chip cookies
Gluten Free Wednesday @ Guilt Free Food

No regular products. Only GF cinnamon rolls, mochi muffins, vegan choc cookies, dinner rolls every Wednesday
Elevate Your Snack Game: Low Carb and Sugar-Free
Keto-compliant and Diabetes-friendly cinnamon rolls and choc chip cookies
Get your low carb treats now !
Gluten Free Wednesday @ Guilt Free Food
No regular products. Only GF cinnamon rolls, mochi muffins, vegan choc cookies, dinner rolls every Wednesday
I want it =)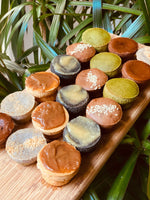 Baked Mochi Muffins
Not quite as gooey as traditional mochi and definitely not cakey like a muffin, it's a delicious hybrid of the two.  A touch of sweetness, crispy on the outside, dense and chewy on the inside.  It's different and delicious.
Get all six flavours now =)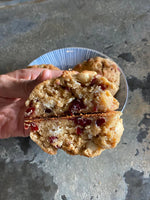 All GFF cookies are gluten free now !
Introducing Our Gluten-Free Levain-Style Cookies. Indulge in the ultimate cookie experience without compromising on dietary preferences. At Guilt Free Food, we've taken the beloved Levain inspired cookie and transformed it into a gluten-free delight that's just as jumbo-sized and mouthwatering as the original.
Order now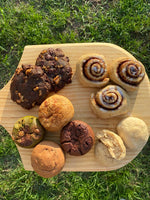 Gluten Free Wednesday is here !
We are ready ! The brand new gluten free menu consists of cinnamon rolls, mochi muffins, vegan choc walnut cookies and dinner rolls. Every Wednesday will be gluten-free day at GFF to minimise contamination. No regular products is available on Weds. GF products such as mochi muffins, vegan cookies and loaf cakes are available everyday for those who wish to go on gluten free diet.
Pre-Order now =)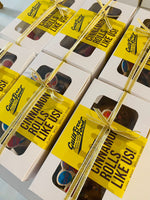 We welcome bulk order.
Want cinnamon rolls and other savoury rolls catered for your next brunch, office meeting, gathering or big event? We have rolls of all sizes with all the delicious frosting. Oh , we also have gluten free bakes so that no one will feel left out. Whatever the size or scope, we can make it happen AND make it awesome.
Any special requests contact us and we'll do what we can!
Give us a call:
+65 8499 3935
Email us at:
hello@guiltfreefood.sg
As seen in the news about Guilt Free Food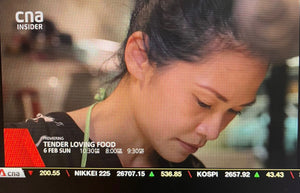 Building business resilience during the pandemic
When circuit breaker happened in June, 2019, I just want to create less sugar, fluffy cinnamon roll that is suitable for modern day tastebuds.  A year and a half later, Guilt Free Food is featured on Channel News Asia - Tender Loving Food, joining the rest of world, telling my happy space story while dealing with the pandemic.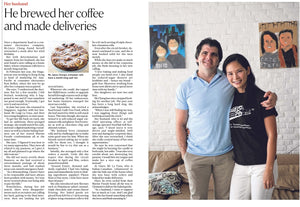 Bouncing back from retrenchment is never easy.
When life throws you lemon, I make yummy lemon cream cheese frosting with it =).
Rebounce from retrenchment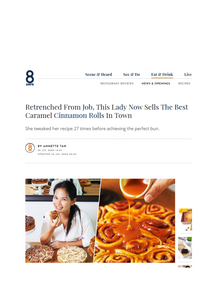 The best caramel cinnamon rolls in town as reviewed by 8 Days
Take a look on what 8 Days felt about Guilt Free Food products.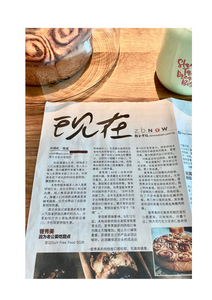 Being enterprising as a homebaker
Lian He Zhao Bao featured Guilt Free Food as one of the successful homebakers in Singapore.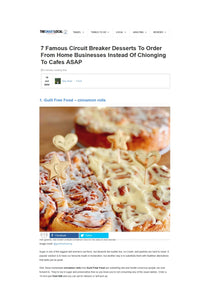 Guilt Free Food as one of the famous homebakers in Singapore
The Smart Local highlighted Guilt Free Food as one of the seven famous homebakers during Circuit Breaker.
Here's what our customers say about us ;)
Finally got my hands on Guilt Free Food's famous cinnamon rolls... and it was amazing! Presentation 10/10, taste 10/10! Kids were thrilled to open the box to reveal the sight of "cake" made up of 12 gorgeous cinnamon rolls! Needless to say, all 12 rolls were polished off within the day and paired perfectly with both black and green tea. Just the right amount of sweetness unlike others with way too much sugar. Joyce was very easy to deal with and ordering/ pick up process fuss free. Highly recommended, you wouldn't regret it!

Felicia
It was so pretty. We just wanted to look at it but shortly after, could not stop! I was looking for cinnamon rolls for my friend's birthday celebration and of course myself earlier this week and this is totally satisfying! Highlight of the week. We have been non-stop exchanging photos of our cinnamon rolls now!

Yukiko san
Excellent rolls. Bread is pillowy soft. There is no shortage of cinnamon in the rolls, and it is best taken warm! So go heat it up a little. Definitely worth trying!

Roy Koh
I m a huge fan of Guilt Free Food cinnamon roll. Ordered for my works colleague, all loved it!!! So fluffy!!! Need to order again soon!!!

Wei Lan
I want to thank you for the yummy cinnamon rolls. They were devoured before I could get a picture. I took it to work and my team of teachers really appreciated it during our morning meeting.  Will definitely be ordering again.

Meg
I really love them and so did all of my guests at the bbq!  They were amazing.

Lauren
It's no small feat making gluten free brownie and you have nailed the texture and taste! The cinnamon buns are indeed not too sweet and still taste great. Kudos!

David Chan